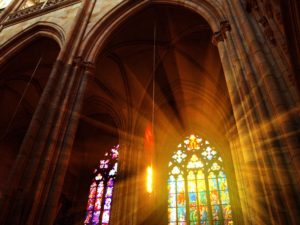 Spiritual Immigrants
Being an immigrant, we leave our cultural upbringing, longing for lives that are better, safer, freer, stronger, more loving, more rewarding, more defining, more something. 
Being an immigrant, we take our cultural upbringing along with us, longing for belonging, for competence, for the familiar… longing for acceptance. 
Each new beginning carries endings, and each ending already holds many beginnings. The immigrant experiences beginnings and endings, exploration and loss, discovery and grief. 
Looking back at your spiritual journey, what did you leave behind to begin a new spiritual life? In your renewed spiritual life, what did you find?