Sunday, December 16, 11 a.m., 
How To Be Happy
, The Rev. Gary Kowalski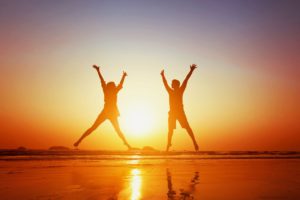 'Tis the season to be jolly! But there is so much pressure to be happy, not only during the holidays, but year round. What's wrong with you that you're not constantly upbeat and cheerful? Feeling anxious or depressed or sad may feel like a personal failure in this moody season. But mixed feelings are part of being human. This morning, Rev. Kowalski delivers some perspective on reclaiming a bit of the contentment, satisfaction and gratitude that belong to living in this complicated world.
---
Sunday, December 23, 11 a.m., 
Sharing Circle: Gifts and Giving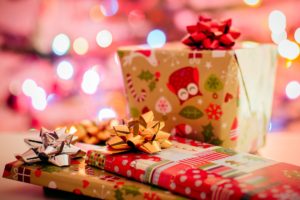 In a time of darkness, we turn to rituals in order to renew and regenerate. We tend embers, hoping for a warming fire. We share food and stories. We save seeds, hoping for sustenance. In a time of darkness, we also give gifts—some tangible, some not. At their deepest core, gifts are grace, hope, and gratitude.
First consideration: In a time of need, what was a gift that filled you with joy and hope.
Second consideration: What gift have you given that was meaningful for you as giver and meaningful for the receiver.
---
Sunday, December 30, 11 a.m., Service: Burning Bowls Ceremony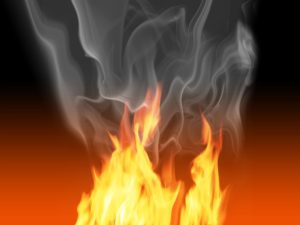 We look back nostalgically at some years. Others, we're just happy to see them end, anticipating that the next year will bring us peace and joy. Despite the shootings in Pittsburgh, Thousand Oaks, and Jeffer­son­town, Kentucky, not to mention the California forest fires, we can still be grateful about the results of the Nov. 6 election — especially the diversity. Please join us for our annual Burning Bowl ritual to release the past and anticipate a brighter future.
---
Sunday, January 6, 11 a.m., Service: What is Democracy?
with 
The Rev. Gary Kowalski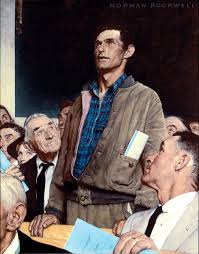 Seventy-five years ago, artist Norman Rockwell painted an iconic series of images known as "The Four Freedoms."  Freedom of Speech.  Freedom of Religion.  Freedom from Want.  Freedom from Fear.  In commemoration, the paintings have been on world wide tour, starting last fall at the Henry Ford Museum in Dearborn, Michigan, currently on display in Washington, D.C., and passing through Normandy, France for the anniversary of D-Day next June before returning to their home at the Rockwell Museum in Stockbridge, Massachusetts.  This morning our co-minister Gary Kowalski examines what the Four Freedoms meant in their own time, and what a re-imagining of democracy might look like in our own generation. 
SPECIAL MUSIC with Sal Lee and Clare Detels
---
Sunday, January 13, 11 a.m., Sharing Circle: Seeds of Change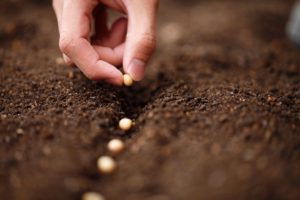 Growing new life in our gardens requires planting seeds when the earth is the right temperature, tending the new life with water and nutrients; weeding, and perhaps communicating with the new life.
Using garden and gardener as metaphors for our new growth—spiritual and otherwise—  what do you want to nurture and grow in 2019?  What do you envision in 2019?
No matter how pure and hopeful your vision is for the  new seed,  most often you must weed out what weakens  new growth.   Protecting the tender new growth, shielding out  predators can require difficult decisions and strength of action by the gardener.  What might you have to weed out of yourself to make new changes in 2019?  What might you have to change in your environment?
---
Sunday, January 20, 11 a.m., 
Variations On The Theme Of God
with 
The Rev. Munro Sickafoose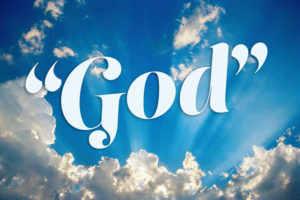 "God" is a word that carries a lot of religious and cultural baggage.  For many of us, it evokes patriarchal oppression and injustice. For others, it can denote a loving higher power. And some simply find the word to be no longer useful. It's complicated, and perhaps all these things are true, depending on your history. Join me as I explore some variations on the theme of God.
---
Sunday, January 27, 11 a.m., Sharing Circle: Being in Nature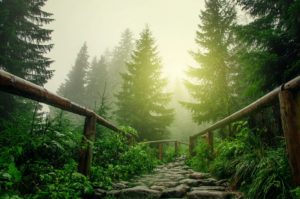 "Being in nature, or even viewing scenes of nature, reduces anger, fear, and stress and increases pleasant feelings. Exposure to nature not only makes you feel better emotionally, it contributes to your physical wellbeing, reducing blood pressure, heart rate, muscle tension, and the production of stress hormones. It may lead to longer and happier lives."  U. Of Minnesota Taking Charge of Your Health Well Being website 
Research tells us that people living away from nature, surrounded  by concrete and technology may suffer from Nature Deficit Disorder—affecting their physical and mental/emotional well-being.
How do you feel in nature?  Have you experienced lasting effects? What happens to you when you radically change your natural environment?
---
For more information on Sharing Circles, click here.  
To view the 2019 Service and Circle calendar, click here.