Sunday, November 18, 11 a.m., Fall Harvest Feast 
& New-Member Welcoming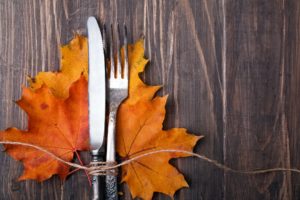 Autumn is a wonderful time to celebrate the abundance most of us enjoy. Just having a meal every day and a roof over one's head is, to a homeless person, something to be grateful for. It's important to take time together to feel thankful for our many blessings.
---
Sunday, November 25, 11 a.m., Sharing Circle: Empty/Full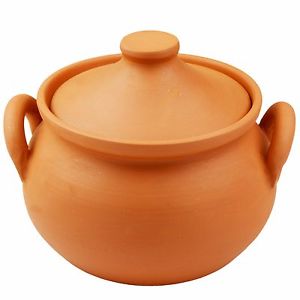 We shape clay into a pot. It is the emptiness inside that holds whatever we choose. —Taoist teaching. For our Sharing and Listening Circle on Empty/Full, consider what empties you out—of anxiety, negative stories, stress, worry, everyday lists, anger. Each of us have different experiences that empty us in a good way, that quiet us. Most of these are heart experiences rather than something achieved by rational thinking. Perhaps it is music, or listening to a loved one breathe in sleep. Perhaps it is fishing, or a kiss. Please join us and share the experiences that have emptied you out and brought you peace.
---
Sunday, December 2, 11 a.m., Begin Again in Love, The Rev. Munro Sickafoose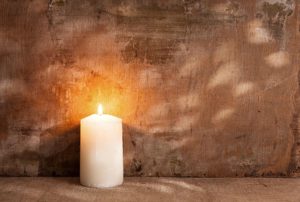 The Judeo-Christian tradition is the taproot from which Unitarian Universalism arose. December 2nd is the beginning of both Hanukkah and Advent seasons, where lamps or candles are lit to mark the celebration of historic renewals and rededications. It is a time of new beginnings, for each of us and for the world.  Join us as we renew and rededicate ourselves to living our values in this difficult time.      
---
Sunday, December 6, 11 a.m., Sharing Circle: 
Guilt/Shame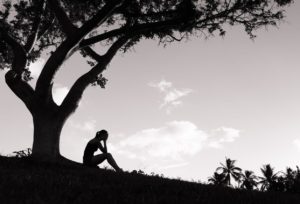 Guilt and shame are often muddied within our psyches. Brene Brown the defines the difference between guilt and shame thus: Guilt is "I did something bad" and shame is "I am bad."
In
Rising Strong
,

Brene also says, "Many of us will spend our entire lives trying to slog through the shame swampland to get to a place where we can give ourselves permission to both be imperfect and to believe we are enough.
In which situations have you felt shame or guilt? What techniques have you employed to cope with these feelings? What have you done to believe YOU are enough?
---
Sunday, December 16, 11 a.m., 
How To Be Happy
, The Rev. Gary Kowalski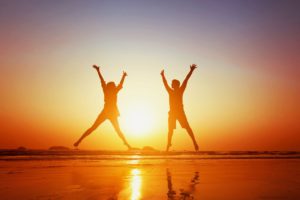 'Tis the season to be jolly! But there is so much pressure to be happy, not only during the holidays, but year round. What's wrong with you that you're not constantly upbeat and cheerful? Feeling anxious or depressed or sad may feel like a personal failure in this moody season. But mixed feelings are part of being human. This morning, Rev. Kowalski delivers some perspective on reclaiming a bit of the contentment, satisfaction and gratitude that belong to living in this complicated world.
---
Sunday, December 23, 11 a.m., 
Sharing Circle: Gifts and Giving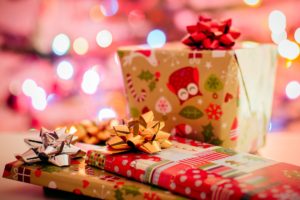 In a time of darkness, we turn to rituals in order to renew and regenerate. We tend embers, hoping for a warming fire. We share food and stories. We save seeds, hoping for sustenance. In a time of darkness, we also give gifts—some tangible, some not. At their deepest core, gifts are grace, hope, and gratitude.
First consideration: In a time of need, what was a gift that filled you with joy and hope.
Second consideration: What gift have you given that was meaningful for you as giver and meaningful for the receiver.
---
Sunday, December 30, 11 a.m., Service: 
Burning Bowls Ceremony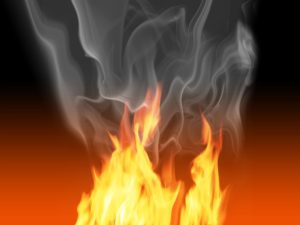 We look back nostalgically at some years. Others, we're just happy to see them end, anticipating that the next year will bring us peace and joy. Despite the shootings in Pittsburgh, Thousand Oaks, and Jeffer­son­town, Kentucky, not to mention the California forest fires, we can still be grateful about the results of the Nov. 6 election — especially the diversity. Please join us for our annual Burning Bowl ritual to release the past and anticipate a brighter future.
---
For more information on Sharing Circles, click here.  
To view the 2018 Service and Circle calendar, click here.