The History of the Unitarian Congregation of Taos
Founded by Chuck and Marsha Fawns and a small group of dedicated individuals, the Unitarian Congregation of Taos held its first service on May 8, 2005. We have grown from that core group to a viable, expanding congregation. Our first service was in the Taos Jewish Center followed by a time in a Hogan.
We now meet at the Masonic Lodge, 124 Camino de Santiago, at the intersection with Gusdorf. In September 2008, we held a Charter Service in which we welcomed our official founding members. As of 2023, more than 65 people have signed the Membership Book to officially join the congregation.
The History of Unitarian Universalism
Unitarian Universalism is a liberal religious tradition that was formed through the consolidation of two different religions: Unitarianism and Universalism. Both religions originated in Europe several centuries ago. The Universalist Church of America was founded in 1793 and the Unitarian Association in 1825. They consolidated in 1961 and became the Unitarian Universalist Association. Both religions have a long history and have contributed important theological concepts that remain central to Unitarian Universalism.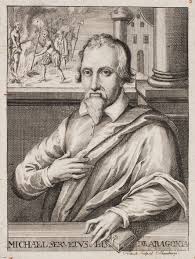 Michael Servetus, a father of our religion . . .
Originally, Unitarians did not believe in the Divine Trinity of God (Father, Son, and Holy Spirit) but in the unity, or unique aspect, of God. They emphasized the humanity of Jesus and the importance of using reason to gain a direct relationship with God. Michael Servetus, a notable 16th-century Spanish doctor and theologian, was one of the best-known Unitarians in Europe; he wrote theological treatises on the subject. Universalism arose as a Christian denomination with a primary belief in universal salvation—that is, that all people will eventually be reconciled to God. They rejected the idea that a person's beliefs could lead to damnation or loss of God's love. For Unitarian Universalists these two theological currents are the basis of rational questioning and spiritual search. Therefore, it is common to find among our members people with Christian, humanist, Jewish, Buddhist, and agnostic tendencies, as well as many other spiritual traditions. What unites us is the desire to learn from each other by sharing knowledge, stimulating ourselves to grow spiritually in order to practice and express in our daily lives the basic values we share.