Sunday, November 17, 11 a.m., Service: Not By Bread Alone, Rev. Munro Sickafoose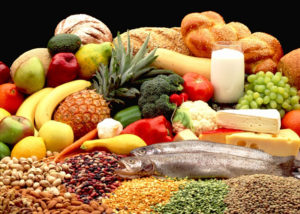 We are inextricably tied to the web of life through the seasons. Our lives depend on the results the harvest brings. Food is necessary to feed our bodies, but it is not enough to feed the wholeness of our being. What else do we need? 
The Annual Harvest Feast will be held after our November 17th service. It is always an enjoyable time for our members to feast and spend fun time together.
---
Sunday, November 24, 11 a.m., Sharing Circle: Entitlement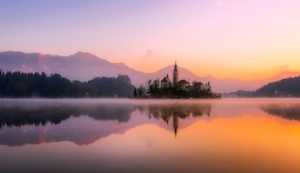 Entitlement is something Americans are particularly accustomed to. But it can stunt maturity when it becomes an automatic demand instead of something one feels worthy of. Occasionally, entitlement can become an attribute that makes us take for granted the privileges we are so fortunate to have. But without a sense of entitlement, we may feel that we're not deserving, which can be just as harmful. Perhaps humility and/or responsibility would temper entitlement. How can we strike a balance between being entitled and being worthy?
---
Sunday, December 1, 11 a.m., Service: Original Blessings
Rev. Gary Kowalski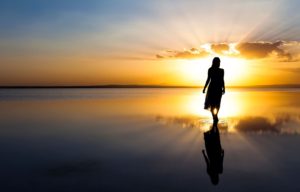 Unitarians versus Trinitarians?  What really distinguished religious liberals, originally, was not a quarrel about the Trinity but our doctrine of human nature.  Unitarians, following William Ellery Channing, rejected the dogma of original sin and affirmed that all people are stamped with a "likeness to God."  This morning, Reverend Kowalski explores the ways in which the claim that we are born with a conscience, moral compass, and love of truth are increasingly supported by scientific research into infants' moral and social development, as the Good Book says.  "A little child shall lead them."  
---
Sunday, December 8, 11 a.m., Sharing Circle: Compassion
The only way to learn compassion is through our own broken hearts; we have to back up and pass through our own pain.
—Matthew Fox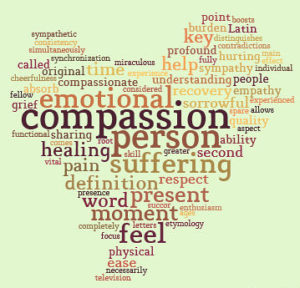 The principle of compassion lies at the heart of all religious, ethical and spiritual practices. Merriam-Webster defines compassion as the sympathetic consciousness of another's distress, with a desire to eliminate it. Often we find obstacles to the practice of compassion. If we are unaware of our own pain, we might feel pity for another's suffering. On the other hand, overwhelmed by our own problems we are unable to open our hearts to the needs of others. The exercise of compassion needs appropriate boundaries; close enough to be helpful but distant enough to be effective. Yet, even if our compassion is imperfect, it enriches both our lives and the lives of those we meet. Please join our circle as we share our experiences of finding a balance between detachment and involvement. How have your own experiences affected your ability to be compassionate? Think about an experience you have had in the past few weeks in giving, receiving, or observing compassion.
---
Sunday, December 15, 11 a.m., Service: Four Hundred and Thirty-One
Rev. Munro Sickafoose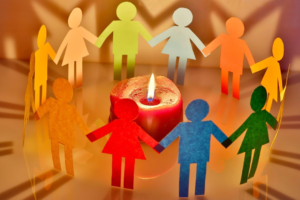 The roots of our Unitarian heritage go deep.  One of those roots is grounded in Polish Unitarianism, whose followers promoted ideas about social justice that were centuries ahead of their time.  But their influence lives on.
---
Sunday, December 22, 11 a.m., Sharing Circle: A Course in Miracles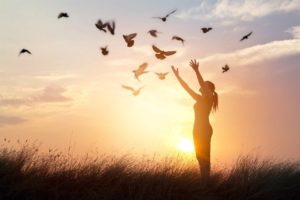 Have you wondered what the Course in Miracles is all about? If so, come to an informational meeting in lieu of the sharing circle. Marie Griffith, a longtime student of the spiritual psychology, will describe it and take your questions. If there's enough interest, we may form a covenant group.
The Course in Miracles is a course mainly in Love and Forgiveness. It is a self-study consisting of 1,300 pages of theology, daily lessons, and a manual of terms with instructions for teachers. Its goal is to heal our minds so we can enjoy perfect health and peace. Though difficult to practice, it offers a simple solution to every problem. Also, two more things: (1 ) It teaches that the world, the way we conceive of it, is an illusion, because all is consciousness; our experiences, however, are very real. AND, (2) All illness is due to a conflicted mind.
ACIM is based on non-dual thinking, perhaps closer to Buddhism than Christianity.
Nothing real can be threatened. Nothing unreal exists.
Note: the word "real" is your eternal, unalterable Spirit, i.e., God/Creator.
What is a Miracle? One of the simplest definitions is that it is a correction for how we perceive and how we think. The miracle is focused on healing our minds so we can think with God/Love. When our minds are healed, via advanced forgiveness, our bodies are not far behind. The world is just a reflection of our unloving thoughts. It asks to you look on devastation and remind your mind that what it sees is false.
---
Sunday, December 29, 11 a.m., Service: Burning Bowl Ritual
Donna Collins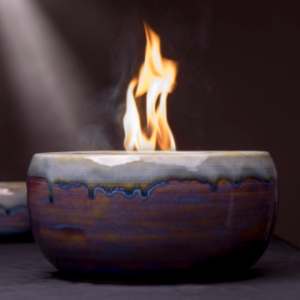 The new year calls us forward, filled with mystery. As we turn toward that new year, we take a final glimpse of the past year, and reckon with all that it held for us.
What parts of our lives – what things, ideas, people, ways of living – have become obstacles to our becoming the people we want to be, the people we need to be? What's holding you back? What's getting in the way of you living as fully as you'd like to? What might you burn away? What will you relinquish?
---
For more information on Sharing Circles, click here.  
To view the 2019 Service and Circle calendar, click here.