All in-person Services and Circles canceled until further notice
As we all take precautions for the Covid-19 virus spread, UCOT will be cancelling upcoming live gatherings until further notice. We will conduct live-streaming services on Zoom until further notice. If you are not currently getting the weekly email that contains the necessary Zoom link, please visit our "Contact page and send your information to us on the contact form.
---
Sunday, November 28, 2021, 11 a.m. — Sharing Circle – Angels (on Zoom)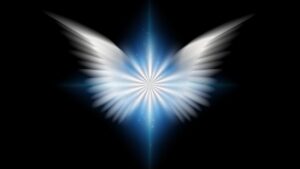 "Angels," the subject of the November Sharing Circle, can be interpreted in a variety of ways. "Guardian angel" comes to mind: someone who looks out for you and keeps you from harm. "Angels" can also be understood metaphorically. Perhaps an "angel" is some belief that gets you through dangerous and/or trying circumstances. An "angel" can be anything or anyone that comes to your rescue in times of duress to bring you solace and peaceful consolation. These are only a few ideas for interpreting "Angels." It's a concept that can stretch and bend all kinds of ways. Tell us about some "angel" in your life or an incident involving that "angel."
The topic of "Angels" was derived from the following quotation from A Soldier in the Great War by Mark Helprin. Perhaps the quote will help you discover your own "angels." "…he had seen angels many times before. Their faces shone from paintings; their voices rode the long and lovely notes of arias; they descended to capture the bodies and souls of young children; they sang and perched in trees; they were in the surf and streams; they inspired dancing; and they were the right and holy combination of words in poetry."
For information on how to join us, please complete our contact form at https://uutaos.org/contact/ unless you are already on our weekly email list.
---
For more information on Sharing Circles, click here.