Sunday, December 15, 11 a.m., Service: Four Hundred Sixty-Three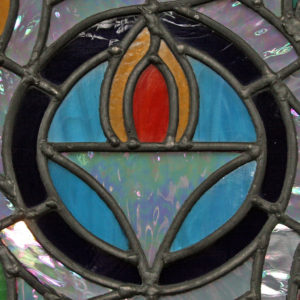 The roots of our Unitarian heritage go deep.  One of those roots is grounded in Polish Unitarianism, whose followers promoted ideas about social justice that were centuries ahead of their time.  But their influence lives on.
---
Sunday, December 22, 11 a.m., Sharing Circle: A Course in Miracles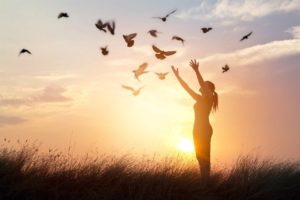 Have you wondered what the Course in Miracles is all about? If so, come to an informational meeting in lieu of the sharing circle. Marie Griffith, a longtime student of the spiritual psychology, will describe it and take your questions. If there's enough interest, we may form a covenant group.
The Course in Miracles is a course mainly in Love and Forgiveness. It is a self-study consisting of 1,300 pages of theology, daily lessons, and a manual of terms with instructions for teachers. Its goal is to heal our minds so we can enjoy perfect health and peace. Though difficult to practice, it offers a simple solution to every problem. Also, two more things: (1 ) It teaches that the world, the way we conceive of it, is an illusion, because all is consciousness; our experiences, however, are very real. AND, (2) All illness is due to a conflicted mind.
ACIM is based on non-dual thinking, perhaps closer to Buddhism than Christianity.
Nothing real can be threatened. Nothing unreal exists.
Note: the word "real" is your eternal, unalterable Spirit, i.e., God/Creator.
What is a Miracle? One of the simplest definitions is that it is a correction for how we perceive and how we think. The miracle is focused on healing our minds so we can think with God/Love. When our minds are healed, via advanced forgiveness, our bodies are not far behind. The world is just a reflection ofour unloving thoughts. It asks to you look on devastation and remind your mind that what it sees is false.
---
Sunday, December 29, 11 a.m., Service: Burning Bowl Ritual
Rev. Christine Robinson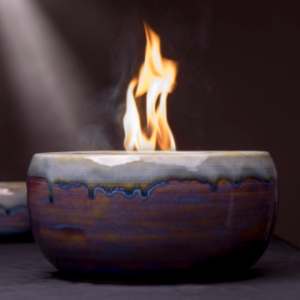 The new year calls us forward, filled with mystery. As we turn toward that new year, we take a final glimpse of the past year, and reckon with all that it held for 
What parts of our lives – what things, ideas, people, ways of living – have become obstacles to our becoming the people we want to be, the people we need to be? What's holding you back? What's getting in the way of you living as fully as you'd like to? What might you burn away? What will you relinquish?
---
Sunday, January 5, 11 a.m., Service: Dreams and Ephiphanies
The Rev. Gary Kowalski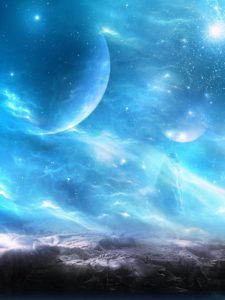 "In a dream," according to the Gospel of Matthew, the three wise men learned of Herod's nasty plots and returned to their own country by a different route.  Dreaming figures prominently in both Christian and Hebrew scripture, while in Hinduism, this world of  samsara (the field of space of time) is nothing more nor less than the dream of Vishnu, rousing from his eternal sleep.  Why do we dream?  Do our nighttime imaginings hold wisdom for our waking hours?  On this Epiphany Sunday, Rev. Kowalski explores the revelations of our unconscious minds: the source of all myth and of the archetypes that shape who we are.
---
Sunday, January 12, 11 a.m., Sharing Circle: Your Purpose in Life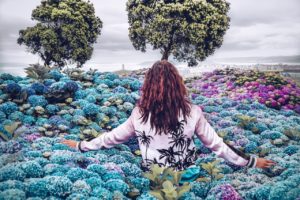 Mark Twain had this to say about our purpose(s) in life: "The two most important days in your life are the day you were born and the day you find out why." One's purpose in life is not always clear, cheery or constant.
The Taos UU Circle will give us time to share what we think our purpose is today, what it was in the past, and what we wish it to be. 
What activity has brought you the most fulfillment? Is there something in your life that points to an unfolding plan or purpose?
---
Sunday, January 19, 11 a.m., Service: Heretics?
The Rev. Munro Sickafoose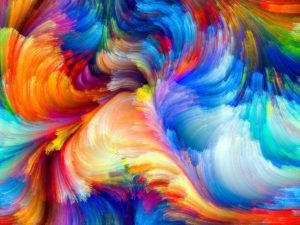 Unitarian Universalism prides itself on a heretical past, yet history tells us that all heresies become new orthodoxies that will inevitably be challenged by newer heresies.  What happens when we are betwixt and between these developments? Who then, are the heretics?
---
Sunday, January 26, 11 a.m., Sharing Circle: Winter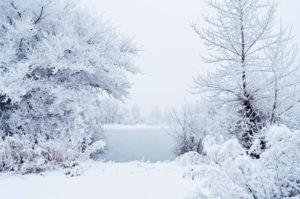 "Nature looks dead in winter because her life is gathered into her heart. She withers the plant down to the root that she may grow it up again fairer and stronger. She calls her family together within her inmost home to prepare them for being scattered abroad upon the face of the earth." ~Hugh MacMillan, "Rejuvenance" The Ministry of Nature, 1873
What winter means for each of us depends on our perception and our experience. Is it a time of gathering inner strength, preparing for rebirth, or is a time of loss and death? Is it time of quiet or a time of joy and warm drinks? 
This Sunday, the Taos UU Circle will take time to appreciate each of our visions of winter. Bring a favorite story, an experience, a picture or a memento of your winter to share with us. What has winter meant for you? Has your attitude regarding winter changed with age and experience? 
                                                                                                                                                                                                                                                                          For more information on Sharing Circles, click here.  
To view the 2019 Service and Circle calendar, click here.