Sunday, August 25, 11 a.m., Special Event: Transcontinental Picnic – Cole Park, Alamosa, CO.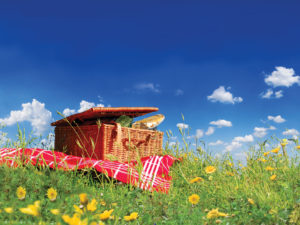 The Transcontinental picnic, celebrated with the Alamosa and Pagosa UU congregations, will be held in Cole Park by the river, south pavilion. There will be a service at 11 a.m, lunch, music and the opportunity for yoga at 1 p.m., paddle boarding at 3 p.m., and a concert with the High Vibes, a funk band, at 6 p.m.  
---
Sunday, September 1, 11 a.m., Service: Martin Luther King and the Legacy of Organized Labor
Rev. Gary Kowalski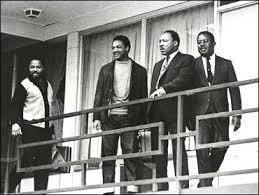 On this Labor Day Weekend, many Americans will be enjoying end-of-summer picnics.  But who invented the weekend to begin with?  Labor Day was established to honor the history and impact of unions in bettering the lives and fortunes of working families.  This morning, Reverend Kowalski explores the little appreciated connection between the labor movement and the civil rights movement, with a forward look.
---
Sunday, September 8, 11 a.m., Sharing Circle: Hiding Your Feelings
What does it mean to be authentic? It is said that it is vital to live our own truth and to be authentic. An authentic life is one in which our actions and words are congruent with our beliefs and values. We are true to ourselves and not the person others want us to be. But living an authentic life can be difficult and even painful, for ourselves and sometimes for others. Hiding our true feelings from ourselves can be a way to live in denial of our authentic selves. It can also be a mask we put on to keep others from knowing who we really are.
Please join us at the Sharing Circle to explore this issue. Consider the following prompts as a pathway in to the discussion: When has hiding your feelings caused you remorse or regret?
Think of a situation when revealing your true feelings caused another person to feel pain or anger at hearing your truth, and then describe how you felt after you honestly revealed yourself.
When did you hide your true feelings because it was the appropriate decision for the well-being or safety of another person?
---
Sunday, September 15, 11 a.m., Service: TBA
---
Sunday, September 22, 11 a.m., Sharing Circle: Homemaking
Home is both a place and an idea. It is a real place, a real experience; and it can be a metaphor and a symbol. Home is different and individual for each being.
Along with the variety and diversity of "home," the meaning of homemaking and homemaker varies. Our personalities aren't fixed—we're changing all the time. Our surroundings should reflect that. Therefore, the role of the homemaker may also change as we change—a single person takes a roommate or a life partner; each discovers new roles and new facets of each other and themselves. Children, pets may be added; jobs change; locations. Goals change; processes change. AND,the home and homemaking change.
Please come and share what a nurturing home has meant for you throughout your lifetime. How have you made a home—one that allows and supports personal growth, spiritual growth?
---
Sunday, September 29, 11 a.m., 5th Sunday – Talk: Voodoo Religion
Bill Waters
---
For more information on Sharing Circles, click here.  
To view the 2019 Service and Circle calendar, click here.