Sunday, September 22, 11 a.m., Sharing Circle: Homemaking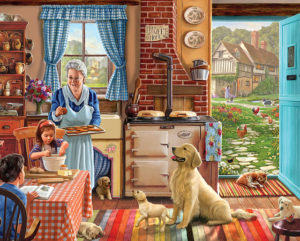 Home is both a place and an idea. It is a real place, a real experience; and it can be a metaphor and a symbol. Home is different and individual for each being.
Along with the variety and diversity of "home," the meaning of homemaking and homemaker varies. Our personalities aren't fixed—we're changing all the time. Our surroundings should reflect that. Therefore, the role of the homemaker may also change as we change—a single person takes a roommate or a life partner; each discovers new roles and new facets of each other and themselves. Children, pets may be added; jobs change; locations. Goals change; processes change. AND, the home and homemaking change.
Please come and share what a nurturing home has meant for you throughout your lifetime. How have you made a home—one that allows and supports personal growth, spiritual growth?
We will somewhat abbreviate the circle so we can follow it with a brainstorming session on 2020 topics!
---
Sunday, September 29, 11 a.m., 5th Sunday – Talk: I Will Come Visit You in a Coconut
Haitian Vodou From the Sacred to the Profane, a 31-Year Perspective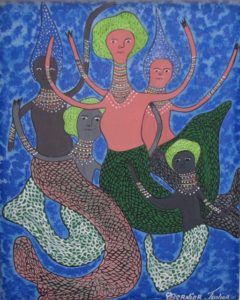 While Vodou originated on the continent of Africa, it has been reimagined in Haiti by the Haitian experience. Cultural anthropologist Bill Waters, PhD, worked in Haiti for 31 years. During that time, he worked with Vodou priests in his research area and has met with Max Beauvoir, who, until his death, held the title of supreme servitor (supreme servant) and was recognized around the world as one of the foremost experts in Vodou.
---
Sunday, October 6, 11 a.m., Service: Mary Cassatt and the Spiritual Journey 
Rev. Gary Kowalski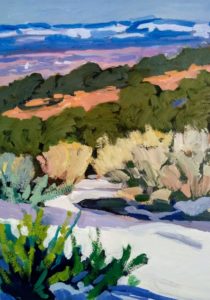 "Van Gogh and Degas are better remembered, and command higher prices.  Yet I prefer the works of their contemporary impressionist Mary Cassatt," says our minister Reverend Kowalski, who will talk this morning about the revolution in art and sensi­bility that occurred when a group of rebellious painters invented a new way of seeing the world. Can we learn to somehow see the world again as it was originally created, fresh and wondrous, without blemish? Gary will be accompanying his morning talk with an art show of his own original paintings, with all proceeds being donated to benefit the Unitarian Congregation of Taos. View his work online at www.santafelandscapes.com. Please bring a checkbook if you want a chance to purchase these one-of-a-kind creations.
---
Sunday, October 13, 11 a.m., Sharing Circle: Impermanence
In order to talk about impermanence, perhaps we should ask ourselves what is permanent. Ask your­self that question. What in your life is permanent? We have all lived enough years to think back and compare yesterday, or many yesterdays, to today and answer that question. Is there anything that seems permanent today that you can count on to be permanent in the future, even tomorrow? It has been said that all relationships end. If that is true, how do you resolve the anxiety over imperma­nence? Do you have anxiety over the concept of impermanence? Or, are we always in denial? What things in life were harder to deal with because you could not accept that nothing lasts forever?
---
Sunday, October 20, 11 a.m., Service: The Beautiful, Rev. Munro Sickafoose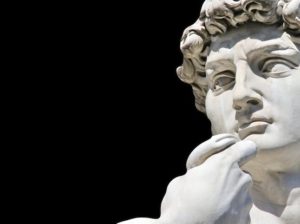 Part three of a series on the three transcendental properties of being postulated by Plato—the Good, the True, and the Beautiful—and how they relate to us today.  This month I'll share my thoughts on The Beautiful—not to be confused with beauty, glamour, or a number of other things!
---
Sunday, October 27, 11 a.m., Sharing Circle: Knowledge vs. Experience
What's the difference? Is it just semantics, or is there some way to differentiate the two? Can you know things if you don't have the experience to back it up? Can you have an experience without gaining knowledge? Is this in some way related to Munro's discussions about Truth? Please come share your knowledge and experience.
If you weren't able to hear Munro's sermon, you can read it on our website at UUTaos.org > Worship and Connect > Past Sermons > The True.
---
For more information on Sharing Circles, click here.  
To view the 2019 Service and Circle calendar, click here.